Clutch, a Washington D.C. based B2B market research firm, names TribalVision a Top Digital Marketing Agency in the Boston market. Clutch annually ranks marketing companies, IT providers, app developers and other service providers based on several factors including their service offerings, ability to deliver, past and current clientele, and most importantly, client reviews listed on companies' profiles. While thousands of companies are vetted by Clutch, only the most highly-ranked companies are recognized.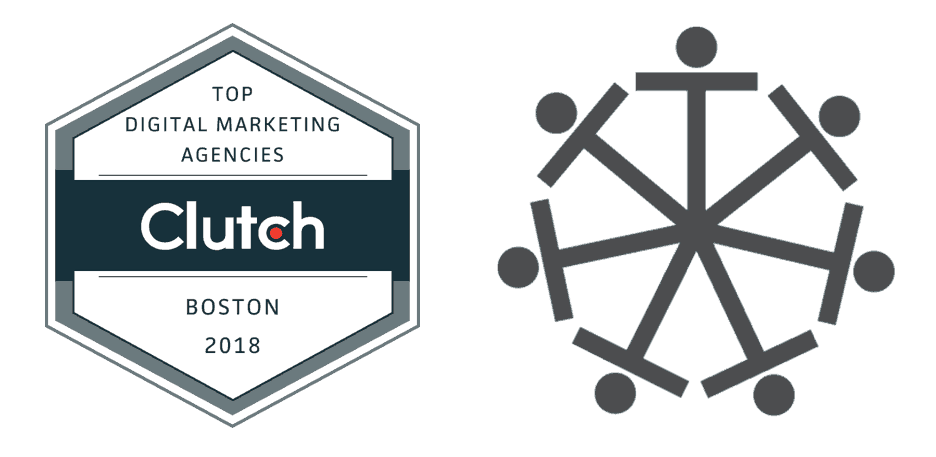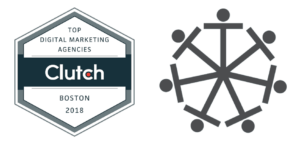 In addition to receiving the "Top Digital Marketing Agency" honor, TribalVision has also been named a leader in 7 other categories including; Top Advertising & Marketing Agencies, Top Digital Strategy Agencies, Top Email Marketing Agencies, Top Graphic Designers, Top Inbound Marketing Agencies, Top Logo Designers, and Top PPC Management Agencies.
"In a place as competitive as the Boston metro area, companies must find a way to stand out," says Sara Philibotte, business analyst at Clutch. "These companies demonstrated their excellence by not only providing top-notch service, but by exemplifying the highest standard of customer service. We are incredibly excited to have them on board with Clutch!"
One of TribalVision's clients, a VP of Finance for an IT service company, told Clutch: "Their team is results-driven, and their strength comes from having professional people who are knowledgeable about all aspects of marketing; they understand that marketing requires a multi-tiered approach." To see more of the great things TribalVision's clients had to say, please visit our Clutch profile.
TribalVision Managing Partner Chris Ciunci was thrilled with the news and happy for the TribalVision team. "I couldn't be prouder of the TribalVision team. Our outsourced marketing model that focuses on results and places the client's needs and interests above our own has been demonstrated at every level of TribalVision. It's also extremely gratifying to get some recognition in the marketplace by a 3rd-party research firm as reputable as Clutch."
About Clutch
A B2B research, ratings, and reviews firm in the heart of Washington, DC, Clutch connects small and medium businesses with the best-fit agencies, software, or consultants they need to tackle business challenges together and with confidence. Clutch's methodology compares business service providers and software in a specific market based on verified client reviews, services offered, work quality, and market presence. To learn more, visit https://clutch.co/.
About TribalVision
As an outsourced marketing department for hire, TribalVision's mission is to help organizations grow. This is achieved by combining intelligent strategy with tactical execution in a hands-on, results-driven manner. TribalVision utilizes its clients' marketing budgets as efficiently and intelligently as possible – ensuring that each dollar spent maximizes awareness and generates new business. TribalVision's unique marketing model is designed to fully align interests with client outcomes – guaranteeing an objective, client-first partnership. This is demonstrated in the firm's fee-based compensation structure, "roll up your sleeves" mindset, metrics-driven approach, and role as a trusted marketing resource tasked to help navigate organizations to higher grounds.