PROVIDENCE, RI- September 2018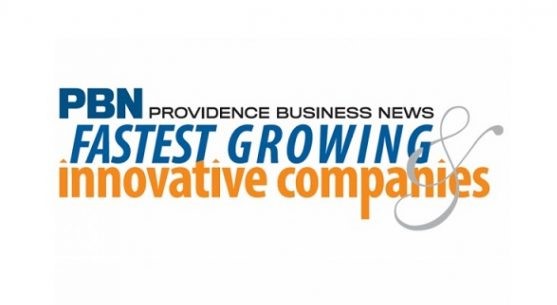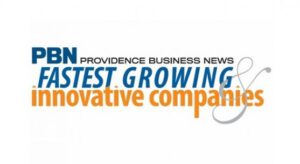 We are pleased to announce that Providence Business News has ranked TribalVision as the third fastest growing company in Rhode Island in the $5-25 million category with revenue growth of 60.3%.
TribalVision has successfully filled a gap in the marketplace for business owners looking for affordable marketing expertise, by providing outsourced marketing services that blends marketing strategy with tactical implementation. For business owners who may not want to pay the high fees of an ad agency nor the salary of a full time hire, TribalVision provides the benefit of a robust marketing department for hire at the price of a mid-level marketing associate.
In eight years, the company has added offices in Boston, MA, Warwick, RI, and Seoul, South Korea, and has grown from Founder Chris Ciunci to over 60 full-time team members. "I'm so proud of all that the TribalVision team has accomplished over the past four years," said Ciunci. "This award is a testament to all of our hard work and to all of the satisfied clients who continue to employ us as their outsourced marketing departments."
Embracing a client-first approach, the TribalVision team is always on-call and never more than a call away – often speaking daily with clients to solve pressing marketing problems. Ciunci explains, "We align our interest with the client's and pride ourselves on truly being an integral part of their teams, which results in greater impact with our marketing efforts."
Damien Cabral has also played a key role in TribalVision's success. As TribalVision Partner, Cabral oversees all of the marketing efforts being recommended and deployed to TribalVision's portfolio of clients and works tirelessly to optimize client marketing mixes. "We want to thank all of our great clients for entrusting us with their marketing dollars and enabling us to lead their marketing efforts" said Cabral. "We look forward to continuing to strengthen this trust for many years to come by continuously introducing cutting-edge, cost effective marketing tactics that generate results."
In honor of the fastest growing companies in Rhode Island, an awards banquet was held at the Crowne Plaza's Grand Ballroom on Tuesday, September 25th.
About TribalVision
As an outsourced marketing department for hire, TribalVision's mission is to help organizations grow. This is achieved by combining intelligent strategy with tactical execution in a hands-on, results-driven manner. TribalVision utilizes its clients' marketing budgets as efficiently and intelligently as possible – ensuring that each dollar spent maximizes awareness and generates new business. TribalVision's unique marketing model is designed to fully align interests with client outcomes – guaranteeing an objective, client-first partnership. This is demonstrated in the firm's fee-based compensation structure, "roll up your sleeves" mindset, metrics-driven approach, and role as a trusted marketing resource tasked to help navigate organizations to higher grounds.
To learn more, visit tribalvision.com, contact Alethea Saccoccia at asaccoccia@tribalvision.com or call us at 401-272-1300