Boston, MA April 22nd, 2021 — We are proud to announce that TribalVision has been recognized as a National and Local Excellence Winner by UpCity for the second year running.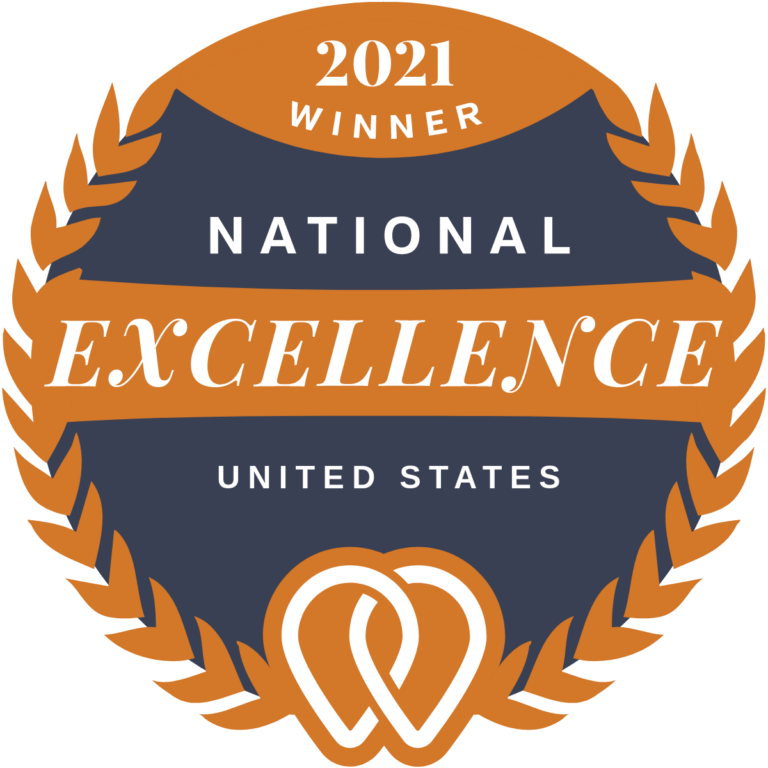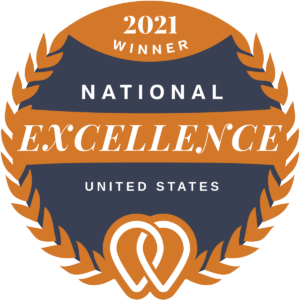 Each year, UpCity scores more than 70,000 service providers based on the UpCity Recommendability Rating and acknowledges the top national and local providers with an UpCity Excellence Award. Organizations are awarded based on a combinationof their customer satisfaction score and UpCity's brand integrity rating; a proprietary algorithm that rates companies according to their ability to deliver on services, based on web reviews and other factors.
"We are thrilled to receive this award." says Chris Ciunci, Founder & Partner of TribalVision. "We credit receiving this award for the past two years to our laser-like focus on driving tangible results for our clients nationwide. We are truly honored to be recognized given the thousands of well-deserving marketing agencies in UpCity's network."
Mark Tepper, SVP of Sales & Customer Success at UpCity, stated: "TribalVision's strategic and methodical, metrics-driven approach enables them to establish a solid marketing foundation from the onset, which is continually improved through real-world measurement and refinement. Congratulations to TribalVision for winning the National and Local Excellence Award!" 
This recognition has been driven in large part by our 5.0-star review rating on UpCity. Here are a few of our favorite pieces of feedback we've received from our clients:
"Working with Tribal Vision on our first marketing automation campaign was a great experience. They listened, executed, and set us up for success, which is all you can ask for from a marketing firm! Becca and Sameer who handled our account, were supportive, extremely knowledgeable and an absolute pleasure to deal with."
"Very detail-oriented, TribalVision always has a plan ready and back up for the back up as well, from the top down they know exactly how to cater to whatever needs you're looking for."
About TribalVision:
TribalVision is a full-service digital marketing agency that provides outsourced marketing services to organizations that are looking to accelerate top-line growth. TribalVision is focused on utilizing its clients' marketing budgets as efficiently as possible – ensuring that every dollar spent maximizes awareness, drives meaningful brand engagement, and generates sales. With over 10 years in the market and a team of 65+ full-time strategists, marketers, creatives, and digital specialists on staff, TribalVision is a turnkey solution that equips organizations with the resources and knowledge needed to accelerate top-line growth and reach their full growth potential.
TribalVision specialties include: 
Lead Generation, Strategic Planning, Branding & Creative Services, Internal Communications, Web Strategy, User Experience Design (UX), Digital Media Management, Social Media Marketing, Paid Media Management, Campaign Planning, Search Engine Optimization (SEO), Search Engine Marketing (SEM), Marketing Automation, CRM and Marketing Tech Stack Consulting.
About UpCity:
UpCity was founded in 2009 with the goal of helping businesses navigate the rapidly changing world of digital marketing. UpCity Marketplace was launched in 2017 to empower successful relationships between businesses and marketing service providers by providing transparent, trustworthy information. In 2019, UpCity expanded beyond marketing services providers to B2B service providers from accountants to HR professionals to IT services companies. Today, over 225,000 businesses visit UpCity each month seeking services from over 33,000 providers in over 600 cities in North America. UpCity helps partners in the marketplace grow their business and build their online recommendability.