BOSTON, MA January 13, 2020 —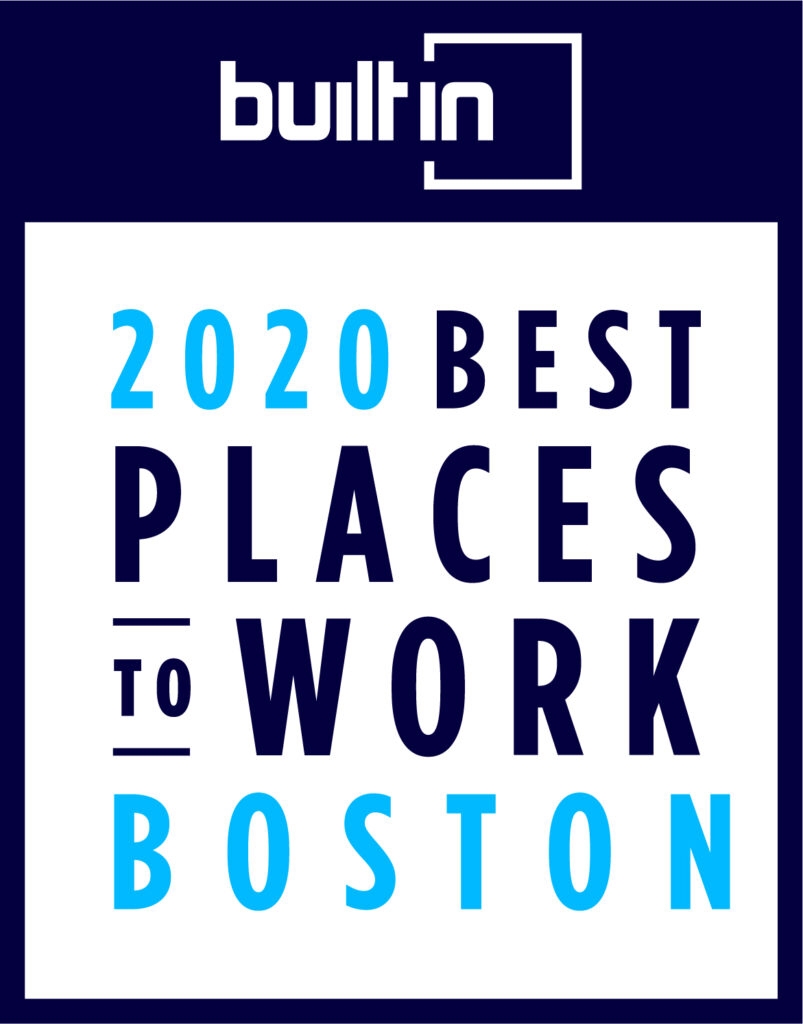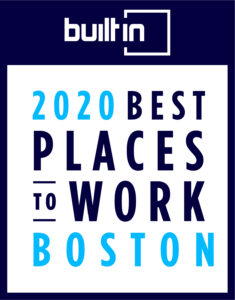 Today it was announced that TribalVision is included among Built In Boston's Best Places to Work in 2020. Built In's list rates companies algorithmically based on compensation data and employer benefits. Finally, the companies on the list are selected based on data submitted by companies and their employees. Rank is determined by combining a company's score in each of these categories.
Maria Christopoulos Katris, CEO and Co-Founder of Built In, said: "TribalVision exemplified what it means to be an employer of choice for today's purpose-driven tech workforce. Writing about them inspires us daily and, in terms of our offering, gives us total confidence that the professionals who visit our websites will find work that gives them a strong sense of professional and personal meaning." 
Hearing the news TribalVision's Founder & Managing Partner Chris Ciunci stated, "This award really represents what we're trying to achieve with TribalVision. We have found a great market niche, and have experienced impressive growth, but we also want to make sure we're providing the best possible workplace for our team. At TribalVision, we are always looking for ways to strengthen and provide the best benefits for our team. Without their amazing efforts, we wouldn't be where we are today. I'm so grateful and happy for our team!"
About TribalVision:
TribalVision is a full-service digital marketing agency that provides outsourced marketing services to organizations looking to accelerate top-line growth. TribalVision is focused on utilizing its clients' marketing budgets as efficiently as possible – ensuring that every dollar spent maximizes awareness, drives meaningful brand engagement, and generates sales. With 10+ years in the market and a team of 65+ full-time strategists, marketers, creatives, and digital specialists on staff, TribalVision is a turn-key solution that equips organizations with the resources and knowledge needed to accelerate top-line growth and reach their full growth potential.
TribalVision specialties include: Lead Generation, Strategic Planning, Branding & Creative Services, Digital & Social Media Marketing, Search Engine Optimization (SEO), Search Engine Marketing (SEM), and Marketing Automation/Tech Stack Consulting.
About Built In:
Working in tech is a way of life. Built In helps people live it with purpose. Across the most vibrant tech hubs in the US, Built In helps tech professionals stay on top of tech news and trends, expand their networks and carve out futures at companies they believe in. Built In attracts a niche audience of 1 million tech professionals every month and, in 2019, the company hit a milestone, serving 1,100 companies annually. Built In recently launched BuiltIn.com, a national hub for tech trend coverage and resources to help professionals grow in their careers.