Boston, MA
We are proud to announce that TribalVision has officially become a Certified Google Partner. Achieving Partner status means that TribalVision has demonstrated AdWords skill and expertise, met AdWords spend requirements, delivered agency and client revenue growth, and sustained and grown our client base. Partner status also gives TribalVision access to a number of program benefits that will directly benefit our clients, including: invitations to select Google events and an increased level of access to different levels of specialized trainings and support.
TribalVision has leveraged AdWords for dozens of our clients who have consistently seen positive results that include: revenue growth, expanded brand awareness and audience retargeting. TribalVision often leverages the breadth of Google's product offerings that include: search, display, video, shopping, and m
obile AdWords advertising, depending on the client objectives and target audience online behaviors.
TribalVision Managing Partner Chris Ciunci stated, "I am so proud of our team and excited for our clients. Not many marketing firms achieve this status – which is the result of years and years of hard work and producing results leveraging Google products. With this certification, we will now be able to be even more cutting-edge with the initiatives we deploy for our clients given the heightened level of training and attention we will now be enjoying from our Google Certified Partner status."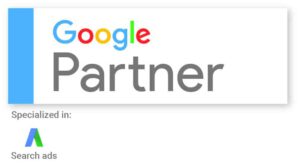 About TribalVision
As an outsourced marketing department for hire, TribalVision's mission is to help companies grow. This is achieved by combining intelligent strategy with tactical execution in a hands-on, results-driven manner. TribalVision utilizes its clients' marketing budgets as efficiently and intelligently as possible – ensuring that each dollar spent maximizes awareness and generates new business. TribalVision's unique marketing model is designed to fully align interests with client outcomes – guaranteeing an objective, client-first partnership. This is demonstrated in the firm's fee-based compensation structure, "roll up your sleeves" mindset, metrics-driven approach, and role as a trusted marketing resource tasked to help navigate organizations to higher grounds. To learn more about TribalVision, visit www.tribalvision.com.