Boston, MA
TribalVision VP and Head of TribalVision Korea and Bio-TribalVision Dr. Suzy Im was chosen to speak at Digital Marketing Summit 2017 in Seoul, South Korea. The event was an educational opportunity for business leaders, government officials and academics interested in the direction of South Korea's domestic digital marketing landscape. The event took place March 7th and 8th at the COEX in Gangnam-gu Seoul, South Korea.
The Digital Marketing Summit was created by Mr. Park Se-jung, DMK, to annually assess the evolution of the digital industry and digital marketing and its effect on marketing strategy, method, organization and technology.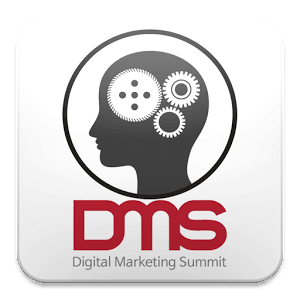 The event focused specifically on reviewing the previous year's marketing trends, methods, and practical applications, as well as on technological evolution such as artificial intelligence (AI). The event was also an opportunity for participants to network with Korean digital marketing professionals and experts.
As a professional session speaker, Dr. Im discussed combining inbound and outbound marketing initiatives to maximize marketing ROI, and referenced the results TribalVision is generating for its Korean clients by leveraging these marketing models. Dr. Im also shared some of TribalVision's own case studies with the audience, as well as her personal experience working with LG and Samsung.
Dr. Im was part of a prestigious marketing panel that included global marketing thought leaders from Google, IBM, BrightCove, Samsung, Lego, Microsoft and several other best-in-class global brands.  Dr. Im also moderated a night-time panel discussion that included: Scott Brinker, Co-Founder of Ion Interactive, Lars Silberbauer, Senior Global Director of Social Media for Lego, and Dr. Florian Kohlbacher, North Asia Director for The Economist.
Upon learning of her selection, Dr. Im stated, "I'm so honored to be selected to be alongside this prestigious group of global marketing thought leaders and to be the moderator of such a prestigious panel. I am excited to share my learnings of the cutting edge marketing techniques that are working in today's ever changing business landscape while continuing to learn from my colleagues."
About TribalVision
As an outsourced marketing department for hire, TribalVision's mission is to help companies grow. This is achieved by combining intelligent strategy with tactical execution in a hands-on, results-driven manner. TribalVision utilizes its clients' marketing budgets as efficiently and intelligently as possible – ensuring that each dollar spent maximizes awareness and generates new business. TribalVision's unique marketing model is designed to fully align interests with client outcomes – guaranteeing an objective, client-first partnership. This is demonstrated in the firm's fee-based compensation structure, "roll up your sleeves" mindset, metrics-driven approach, and role as a trusted marketing resource tasked to help navigate organizations to higher grounds. To learn more about TribalVision, visit www.tribalvision.com.